Quicksilver is like carrying a light-saber and throwing robots across the room with your mind.

Anonymous (from QS site)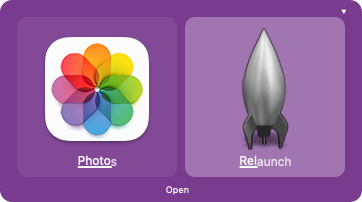 are you on a mac and not using quicksilver? try it!
I don't know where I learned about quicksilver, but it is a huge timesaver. I use the hotkey to open applications, files etc just by typing a few letters. if you want, however, the program can do a lot more…
I had an issue after I upgraded to mavericks. here's a fix if quicksilver no longer opens on startup.
Pretty much.
at least there's something iphone and android users can agree on
Reblogged from:
parislemon
The Macbeths Dig Deep | Multiball
a bright light on the winter cape, circa 2011
excerpt:
A. Action and Consequence
(Enter MACBETH with a snow shovel)
If it were done when 'tis done, then 'twere well
It were done quickly: if the accumulation
Could shovel up its consequence, and catch
With wind's surcease success; that but this snow
Might be the ski-all and the sled-all here,
Then here, upon this bank and drift of mine,
Ski jump all afternoon.
while walking on the beach this week, I spotted a bottle washed up on the shore. I was excited when I saw it contained a document of some sort. visions of treasure maps filled me head. sadly, water had gotten in and rendered most of the pages illegible. I was able to salvage most of one of the pages, which appeared to be a fragment of a diary entry. the section begins here:
…and that, dear Diary, is why I will ensure I am facing downwind next time! Oh! I must mention this as well. I have seen my future, and its name is Schneider. I truly believe I have found my place.

Yes, I know that's what I said when I started as Director at Tryptophan Dude Ranch, but I thought the mention of dressage in the job description was some type of stuffing, not having to perform stunts with the blasted animals. I am still finding feathers in my waistcoat.

In any event, this Schneider woman and her associates specialize in something called public relations. No, silly, relations in this context means relation_ships_ - Boston is far too puritan for that. Companies engage them to help them look better in public. Need I say more? As you know (because I have told you), I am well known about town for my skill in fashioning gold from the basest materials. Imagine what wonders I can perform when starting with entities that have already shown familiarity with the elements of style!

As if that weren't enough, the openings are in the firm's digital practice. You know how frustrated you have been of late when instead of pouring out my heart in your pages, I spend hours twittering and linking in and pinning. I still love you, dear Diary - for how could one not love the mirror of one's best self?

This new world, however, is a like an entire _garden_ of mirrors, casting reflected, sparkling pieces of its inhabitants onto virtual canvases. The artisans at Schneider take these tumbling mosaics and shape them into gentle armament as if for Cupid's bow, each speeding to capture the heart of a fickle public. These are the conversations of angels, engagement too pedestrian a term for the relationships crafted therein. Who would not wish to join…
that is all the content I was able to recover. I hope the person is successful in their effort - it sounds like they would do very well at this Schneider place.
[to my future self: this is a terrible cover letter. how would anyone know you were applying for a job? fondly, Todd in 2012]
er, I mean money. kingsley flood wants your money.
kingsley flood just launched a year-long campaign on pledgemusic so they can do whatever they want on your dime. luckily, the stuff they've been doing is pretty cool. you, the supporter, pledge some money and the band will send you stuff. the stuff has value because you are a supporter and maybe, even if you are not.
I do not think the trained bears in the video are being offered. but they eat a lot, so it's unlikely you would want them.
I'm in. you should be, too.
http://www.pledgemusic.com/projects/kingsleyflood2